Strathcona Centre Community has experienced a shocking number of collisions between motor vehicles and vulnerable road users since 2005. This map by a local advocacy group shows that 368 people who were just walking or biking in the area (including 109 Street and Whyte) were hit and injured (or killed) from 2005 – 2015. That's three every month!!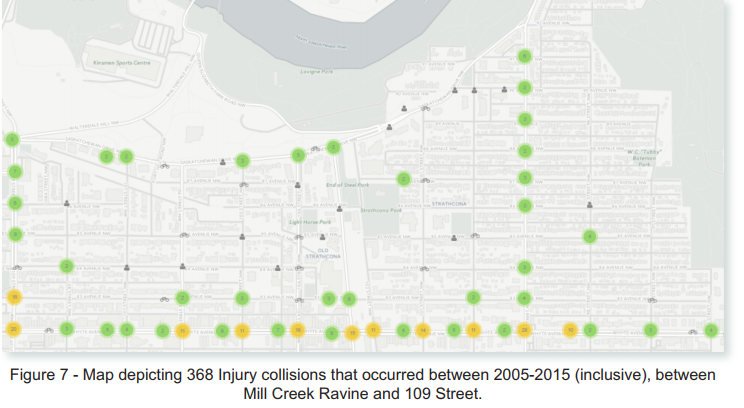 Even excluding the arterial roadways of 109th and Whyte Avenue, there are still 102 incidents, many of which occurred on residential streets.
Creating a community that is safe for walking and biking is a primary focus for our community during the upcoming neighbourhood renewal. There will be a survey sent out about this once-in-a-generation opportunity soon. In the meantime, check out the proposed Vision and Principles , read the document Strathcona Renewal Process And Outcomes 2017, and contact me at vp@strathconacommunity.ca if you have any questions.
Conrad