News
---
Mark your calendar – the Annual Arts BBQ is on Sun, Sept 11th, from 3:00 to 7:00.  We NEED VOLUNTEERS to help out, and welcome artists, authors and craftspeople to show/sell their wares.  (See details below). 
The next Pub Night is Friday, Sept 16th, 8pm at the hall.  While having a refreshment, learn from Brenda Reid how to make green indoor cleaning liquid.  Just bring your own spray bottle.  Upcoming Pub Nights:  Sept 16 is green cleaning, Oct 21 is Trivia Night, Nov 18 is Scotch Tasting.
********************************************************************
Details – Arts BBQ help needed:
Volunteer positions: 
pick up/drop off game materials in Mill Woods on the Thursday before and the Monday after the event.

Coordinate artists/authors – a few emails/phone calls prior to event, helping with set up at event.

BBQ – 4:00 – 6:00

Food/potluck organizing – 2:30 – 4:30; 4:30 – 6:30

Set up – 2:00 – 3:00 (we need someone with a strong back to carry some heavy tables)

Clean-up – 6:00 – 7:30

Art project – 3:00 – 6:00 (portions of)

Supervise Jumpy Castle – 3:00 – 6:30 (portions of)
Contact Jeanie at social@strathconacommunity.ca, or cell 780-803-0900
Artists/authors/craftspeople:  adults or youth, professionals or amateur, show or sell – contact Ellen at ehomola@hotmail.com.
---
Jan Olson, local resident and professor of Anthropology at the University of Alberta, will be having a book launch at the Strathcona  Community League barbeque on Sept 11, from 3-7 pm. Scona Lives tells the story of central and east Scona from the perspective of those who have lived there. Who knows one of your stories may just be inside!   Please come out, say hi, and get a special introductory price of $25.
After the book launch, the cost will be $27.95.  If you can't make it to the barbeque, you can contact Jan after the book launch to buy a book at jan66olson@gmail.com or at 780-433-2490.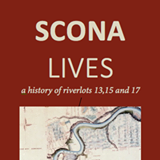 ---
The weather is looking questionable for Sat – an email will be sent out in the morning if the event is cancelled.
On Sat. Aug 27th K & K Foodliner is hosting a Pokémon Marathon and a BBQ at the hall (with cupcakes provided by Sara Kalke (RE/MAX River City) with Walkable Edmonton).
10am to 10pm – 12 hours of lures at the 3 Pokestops at Strathcona Park (CL building – 10139 87 Ave).
11am to 8pm – $5 for a bratwurst and beverage ($3 for CL members).  A portion of the proceeds will be donated back to the CL.
11am to 8pm – CL memberships available on-site (if you've already purchased your 2016/17 membership, bring your card to get the bbq discount).  Memberships are $20/family, $15/single, $5/senior.
1pm to 3pm – demo of urban poling (also known as Nordic walking)—think cross-country skiing without the skis—has toning, calorie-burning and posture benefits that have made it popular in Europe for decades and a new workout favourite in Canada.  The CL has obtained some poles, and is hoping to start one or two walking groups in the fall – some come and see what it's all about.  (For more info go to this website: http://urbanpoling.com/).
Come and enjoy the fun.  Even if you don't participate in Pokémon – stop by to see what it's all about, and have a bite to eat.