News
---
STRATHCONA IS GETTING A FACELIFT
Strathcona's neighbourhood renewal has begun! The neighbourhood's aging road surfaces, sidewalks and light standards are scheduled to be replaced in 2019, excluding arterial roads or alleys. Other opportunities to improve parks and public spaces will also be explored. Get involved and share your vision for the future of Strathcona—ensure the ultimate plan reflects a safe and healthy neighbourhood, accessible to all.
Do you live, work or play in Strathcona? We want to hear from you. Start by completing the survey of the City of Edmonton before February 19, 2018.
Link to survey: http://edmonton.ca/buildingstrathcona
---
2018 outdoor soccer registration for Strathcona community members will take place at the Hazledean Community Hall (9630 66Ave) on February 24, 2018 between 10 am and 2pm. See instructions below, please register online and print your form prior to coming. If you can't make the session, there will likely be a late registration day.
Please note that there are new age groups for the 2018 Outdoor season, they have switch to odd number groups starting at U5. You can find more information here, including the fees per age group:
*** IMPORTANT NOTE: If your address has changed since you last registered in our soccer system, please contact the ESESA Administrator (admin@southeastsoccer.ca) before registering.
To Register (U7-U19): Read more…
---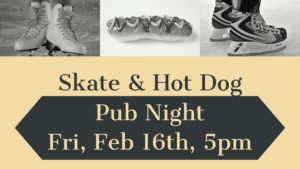 Pub night is this Friday, Feb 16th, 5pm
Come and have a skate, enjoy a beer and a warm hot dog.
5pm, at the SCCL Skating Rinks– 10139 87 Ave (use south door)
a league membership is required – available on-site if you need one ($20/family, $15/single, $5/senior)